For much of its first 100 years MacCosham was a moving and trucking company based in Edmonton, Alberta and operating a range of trucking services throughout western Canada. By the beginning of the 21st century the company had evolved into what it is today - a specialized service provider for Canadian Pacific Kansas City Railway's Intermodal division operating yard management and chassis repair services in 3 locations: Edmonton and Calgary, Alberta as well as Saskatchewan, Regina. Connect with us today and find out how our services can help optimize your company operations.
Our Vision
To be a highly valued partner in the provision of mission critical logistics, handling and infrastructure services to rail and related transportation and industrial sectors.
Our Mission
To provide best-in-class intermodal management and repair services in western Canada by focusing on safety, quality, technology and efficiency. To extend this expertise into other settings that require equipment, people and processes for safe and efficient operational execution.
Our History
MacCosham Inc. has been providing intermodal transportation and other related solutions for over 100 years.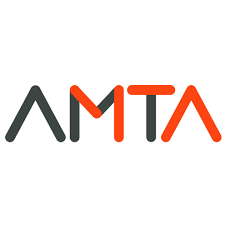 2021
MacCosham becomes a proud member of AMTA.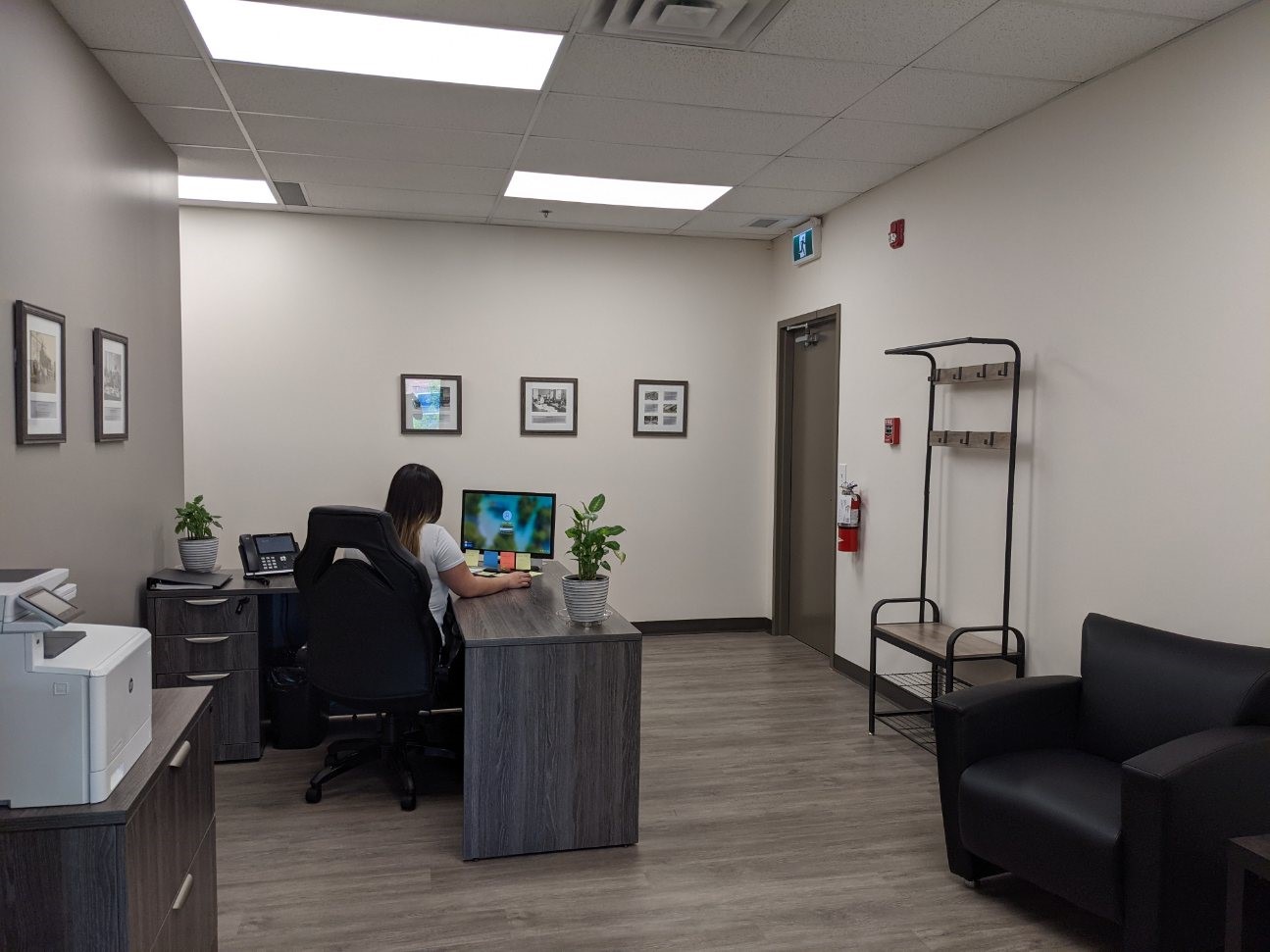 2020
MacCosham relocates its head office operations from Edmonton to Calgary. Alberta.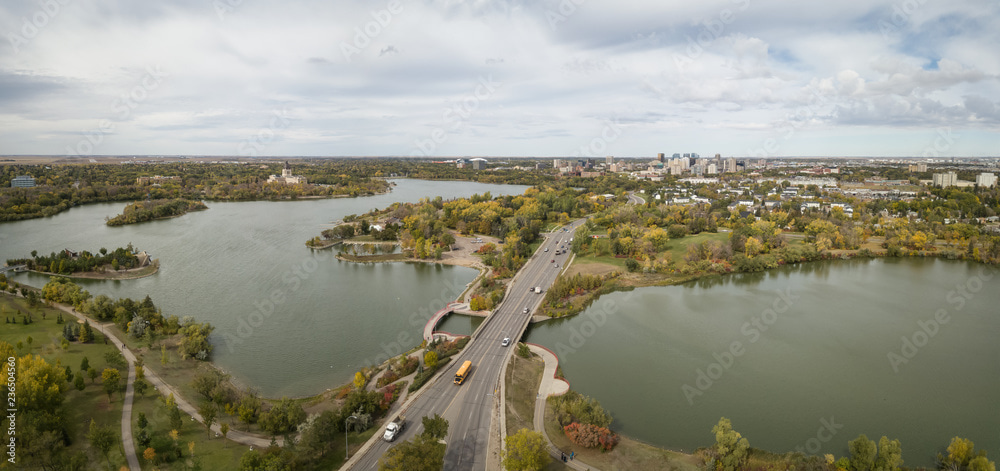 2019
MacCosham wins contract with CP Rail for operations in Regina for Intermodal Tractor Services, Chassis Repair and Tire Repair.

2014
MacCosham wins contract with CP Rail for operations in Calgary for Intermodal Tractor Services, Chassis Repair and Tire Repair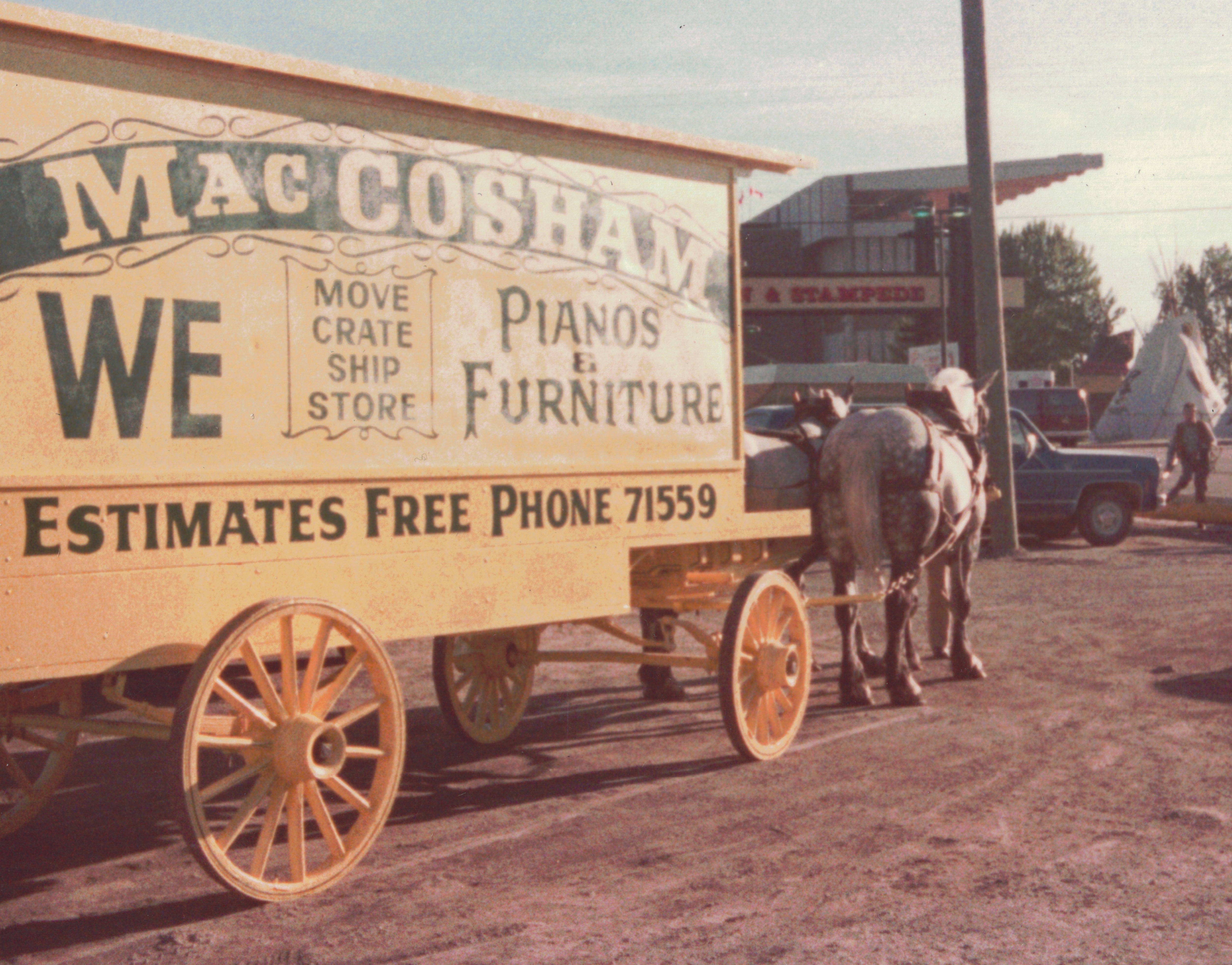 2014
MacCosham no longer offers moving and storage services.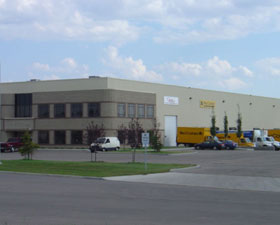 2013
MacCosham operating in 100 years of business.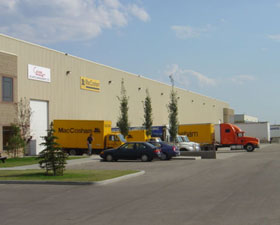 2003
MacCosham is a selected Logistic provider to the Horizon Energy Project in Alberta.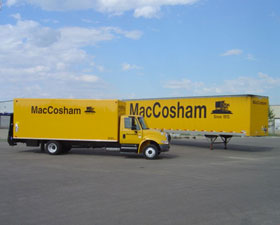 2002
MacCosham is selected as the Logistics' Provider to the G-8 Summit in Kananaskis.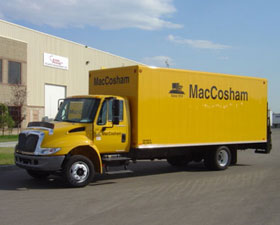 1989
MacCosham is the selected International mover for Canadian federal government moves.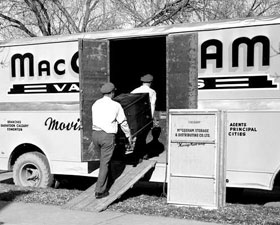 1988
MacCosham Van Lines turns 75.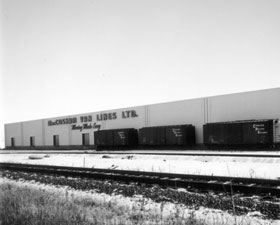 1987
Merge with Burnham Service Corporation, through this merger, MacCosham found a way to double the size of its operations and become one of the largest distribution networks in North America.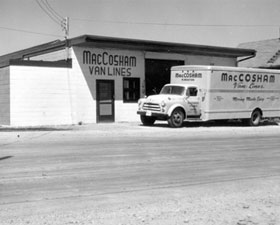 1986
14 more branches brought on line in the Maritimes, Ontario, and B.C., for a total of 37 outlets.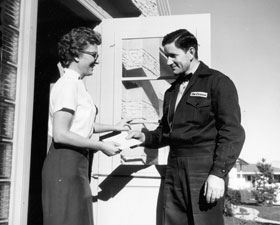 1979
MacCosham creates a successful national sales arm by joining forces with four long-established warehouse companies in Vancouver, Montreal, Toronto, and Halifax.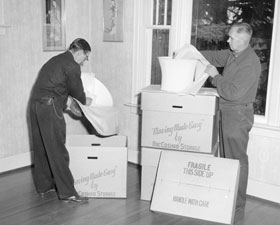 1975
MacCosham International Ltd. is formed to supply brokerage and forwarding services to offshore orders from both of its divisions. A solid and diversified account base is formed to support a growing distribution system.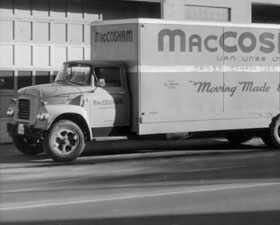 1962
Trans-Canada Highway officially opens, allowing transportation systems to travel through all ten provinces of Canada between its Pacific Ocean and Atlantic Ocean coasts to the west and east respectively.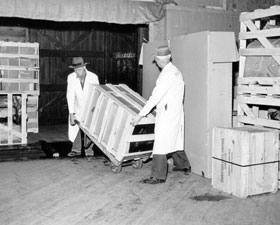 1958
Opening of an office in Kingston, Ontario.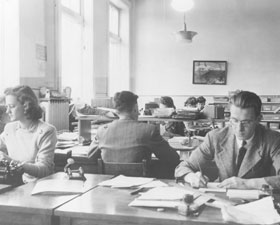 1957
R.V. MacCosham retires, agrees to let his 15 managers have the company through a form of leveraged buy-out.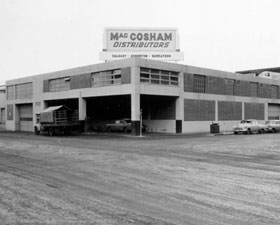 1946
Expands its household moving operations into Saskatchewan.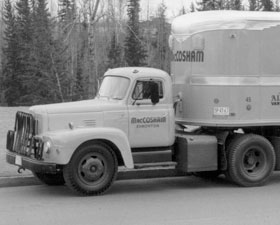 1945
MacCosham starts using International Harvester trucks to deliver of larger payload, greater distances.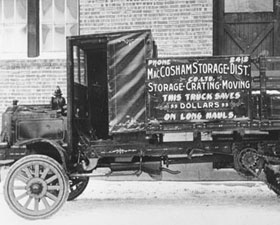 1918
Maccosham starts to use motor trucks to transport freight, hauling everything from hardware to cornflakes.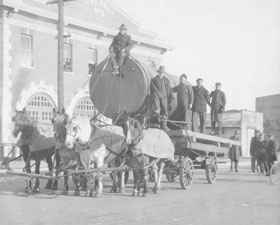 1916
Restricted to local hauls by the limited abilities of horse-drawn drays, the company focused on warehousing and distribution.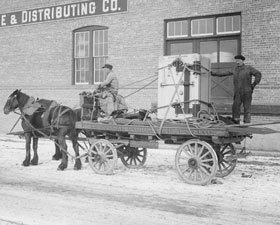 1915
MacCosham goes after the railroads for shipping and storage contracts.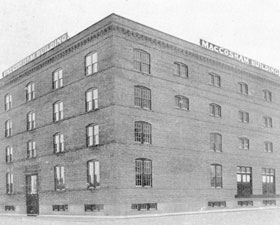 1913
Roderick V (Vic) MacCosham uses his inheritance to purchase a warehouse at 109 Street and 103 Avenue in Edmonton, Alberta. The company was known as MacCosham Storage & Distributing Co. Ltd.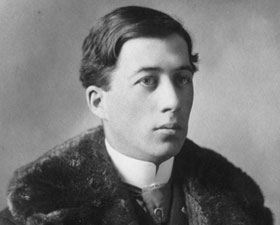 1906
Roderick V (Vic) MacCosham takes his $20,000 inheritance west to Alberta.